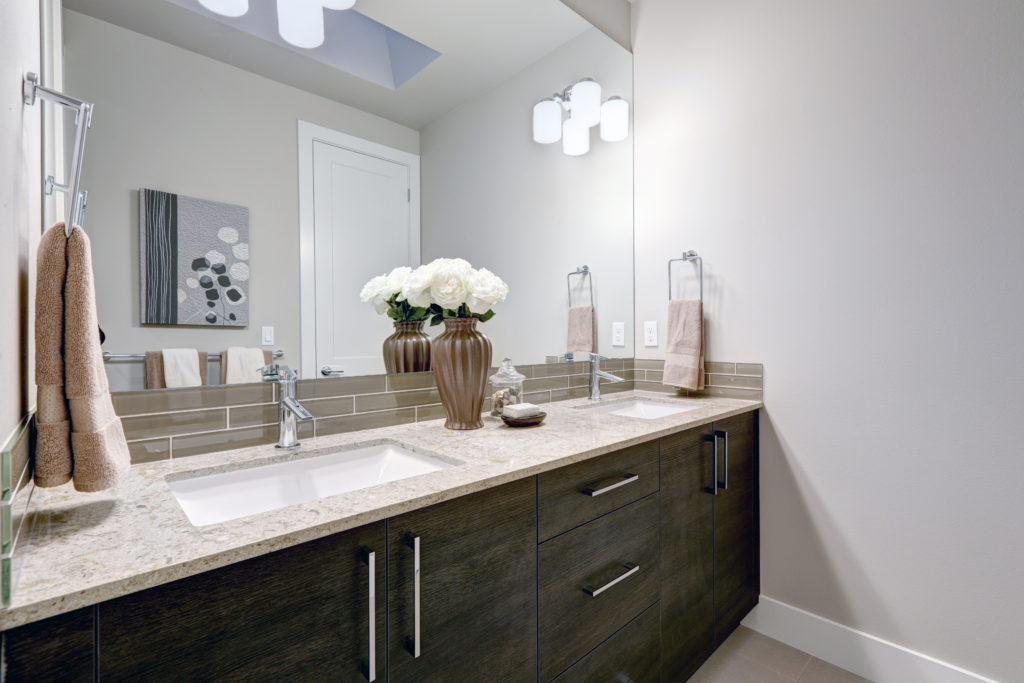 Welcome to Cabinet Hardware, your go-to source for all your cabinet hardware needs. As a leading provider of exceptional cabinet hardware solutions, we understand the importance of maintaining your bathroom cabinets' functionality and aesthetic appeal. With that in mind, we are pleased to offer our professional Bathroom Cabinet Hinge Repair service.
Cabinet hinges play a crucial role in ensuring the smooth operation of your bathroom cabinet doors. Over time and with regular use, these hinges may become loose, worn out, or damaged, compromising your cabinets' overall functionality and stability. That is where our expert team comes in.
At Cabinet Hardware, we specialize in repairing various types of bathroom cabinet hinges. Our experienced technicians are well-versed in handling a wide range of hinge issues, including loose hinges, broken hinges, squeaky hinges, and more.
Common Hinge Types
We understand that each bathroom cabinet is unique, and this is why we offer repair services for different types of cabinet hinges commonly found in bathrooms. Whether you have overlay hinges, inset hinges, European hinges, or any other hinge type, our skilled team has the knowledge and expertise to repair them with precision.
Overlay hinges
Overlay hinges are among the most common types of hinges found in bathroom cabinets. These hinges are mounted on the cabinet frame and overlay the door, providing a sleek and seamless look. If your overlay hinges are loose or sticking, our experts will assess the issue and perform the necessary repairs to ensure they function properly, allowing your bathroom cabinet doors to open and close smoothly.
Inset hinges
Inset hinges, on the other hand, are positioned on the inside of the cabinet frame and door, creating a more traditional and timeless look. If you notice that your inset hinges are misaligned or not closing properly, our technicians will skillfully address the problem, making sure your bathroom cabinet doors align perfectly and operate seamlessly.
European hinges
European hinges, also known as concealed hinges, offer bathroom cabinets a clean and modern appearance. These hinges are hidden from view when the doors are closed, providing a sleek and uninterrupted look to your cabinetry. However, European hinges may require repairs over time, like any other hinge type. Our experts have extensive experience working with European hinges and will efficiently diagnose and fix any issues, ensuring optimal functionality and aesthetics for your bathroom cabinets.
Our Process
When you choose our Bathroom Cabinet Hinge Repair service, you can expect professionalism, reliability, and unmatched attention to detail. The first step in this process is for you to send over pictures of your hinges and then we will inspect your cabinet hinges, identify the problem areas, and propose the most suitable repair solutions. With our vast inventory of high-quality hinge replacement parts, we can provide durable and long-lasting solutions, saving you the hassle and cost of replacing an entire hinge set.
Contact Cabinet Hardware Today
Don't let loose or faulty hinges compromise the beauty and functionality of your bathroom cabinets. Trust our team at Cabinet Hardware to deliver exceptional Bathroom Cabinet Hinge Repair service. Contact us today for more information and let us restore the smooth operation of your bathroom cabinets with our expertise and dedication.